You deserve happiness. I help people – just like you – get a happy head.
Based in Folkestone, Kent, I have helped people, from all walks of life, lose the baggage that was holding them back and making them unhappy. I gave them happy heads.
There's 35 video and social medial testimonials on this page, and you'll find my Google reviews on the home page too.
This is what Jodi had to say!
"Thank you Paul Wilson for taking the time with me to dig under my excuses and the shitty things I tell myself to find, connect and heal all those rules. I am forever grateful. It is so weird... what started out as the problem was not the problem. Strange how that works."
Helena is also a clinical hypnotherapist who specialises in smoking cessation... but even hypnotherapists need help sometimes!  Helena had some issues around her business, but within 20-30mins her problem was, in her words "obliterated" and she's now back on track and refocused on her work.  It's an honour to be called upon for assistance by a fellow professional - I'm delighted for her!
Karen had a session with me and tested the results straight away!  The problem that she came to me for was completely gone.  Just remember Karen - you can have your meat and potatoes!
Sunny really needed a safe space to work through issues he had with anxiety. We used advanced conversational hypnotherapy to help him listen to his unconscious mind and "get out of his own loop".  You're welcome Sunny, and thanks for the testimonial!
Paul is a popular youtuber who talks about being a driving instructor and dealing with driving anxiety - also one of my specialties.  He can't remember most of our session, which happens from time to time, but since I was talking to his unconscious mind, he still got his problem solved.
Maria came into our session as a complete sceptic, but let go of a "lifetime of stuff", felt it draining out of her legs and was filled up with light through her hands.  She's now going to go and have fun, which is something she hasn't made time for before.
Zula had a lifetime issue that was plaguing her, but she couldn't work out why it was there - very frustrating!  We worked together and, in her words "the light came on and I found the solution".  She knows why she had the problem and knows what to do next. Finding and extracting the root cause is what I do, and I love it.
Rachel was suffering from imposter syndrome in her business and we discovered the root cause of her problem.  She's now confidently moving forward with her business and she has the whole world ahead of her.  She said "Paul, you're a bleeping legend!"
"Paul is a really talented coach, very easy to talk to and insightful..."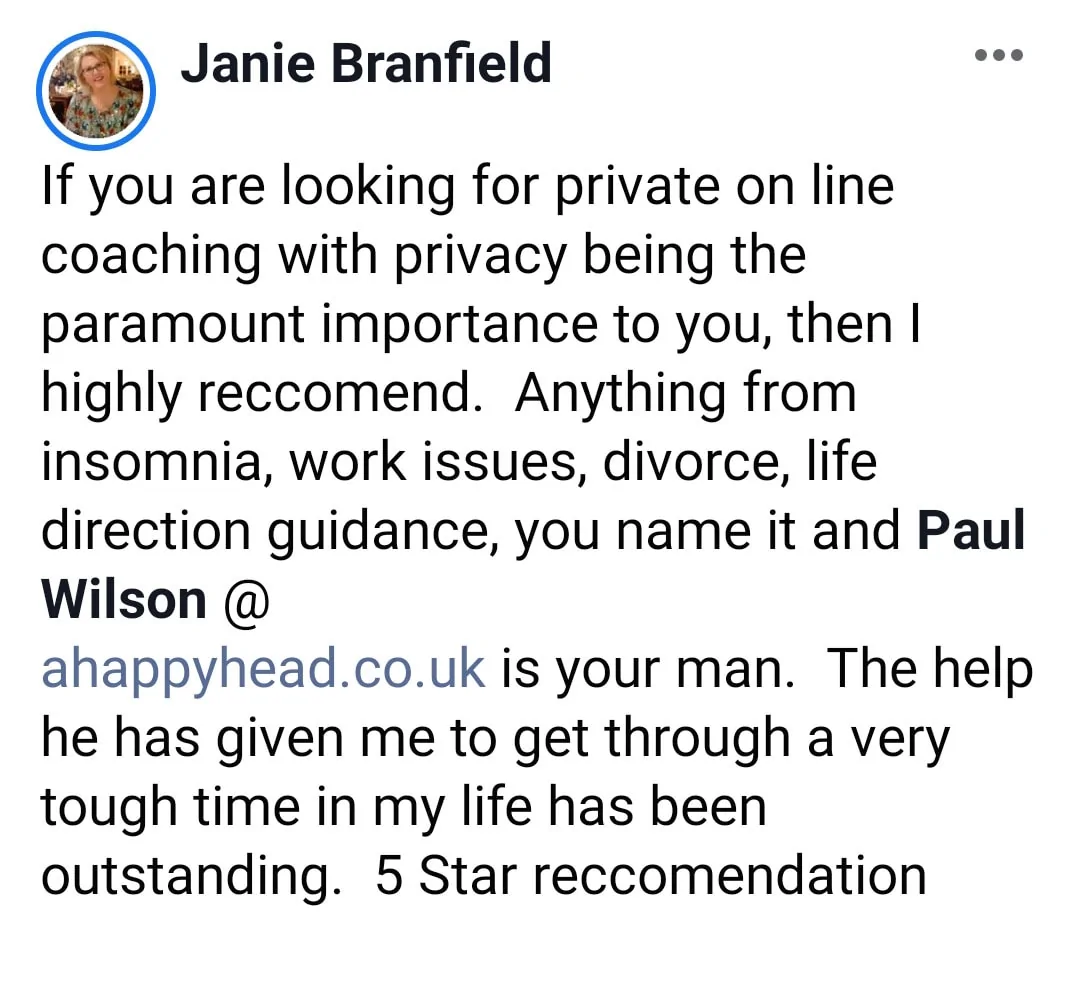 "I was able to untie the knots that have been holding me back in life.  I can breathe, I feel freer and more relaxed."
Nikki Booton worked with me two months before this testimonial and came to me for something that turned out to not be the actual problem.  She said "the change was phenomenal, long lasting and changed everything for me!"
This lovely lady is a PR Coach who really wanted to confidence to go live on Facebook to promote her business.  In just one session we removed her mental blocks and she's live on Facebook all the time!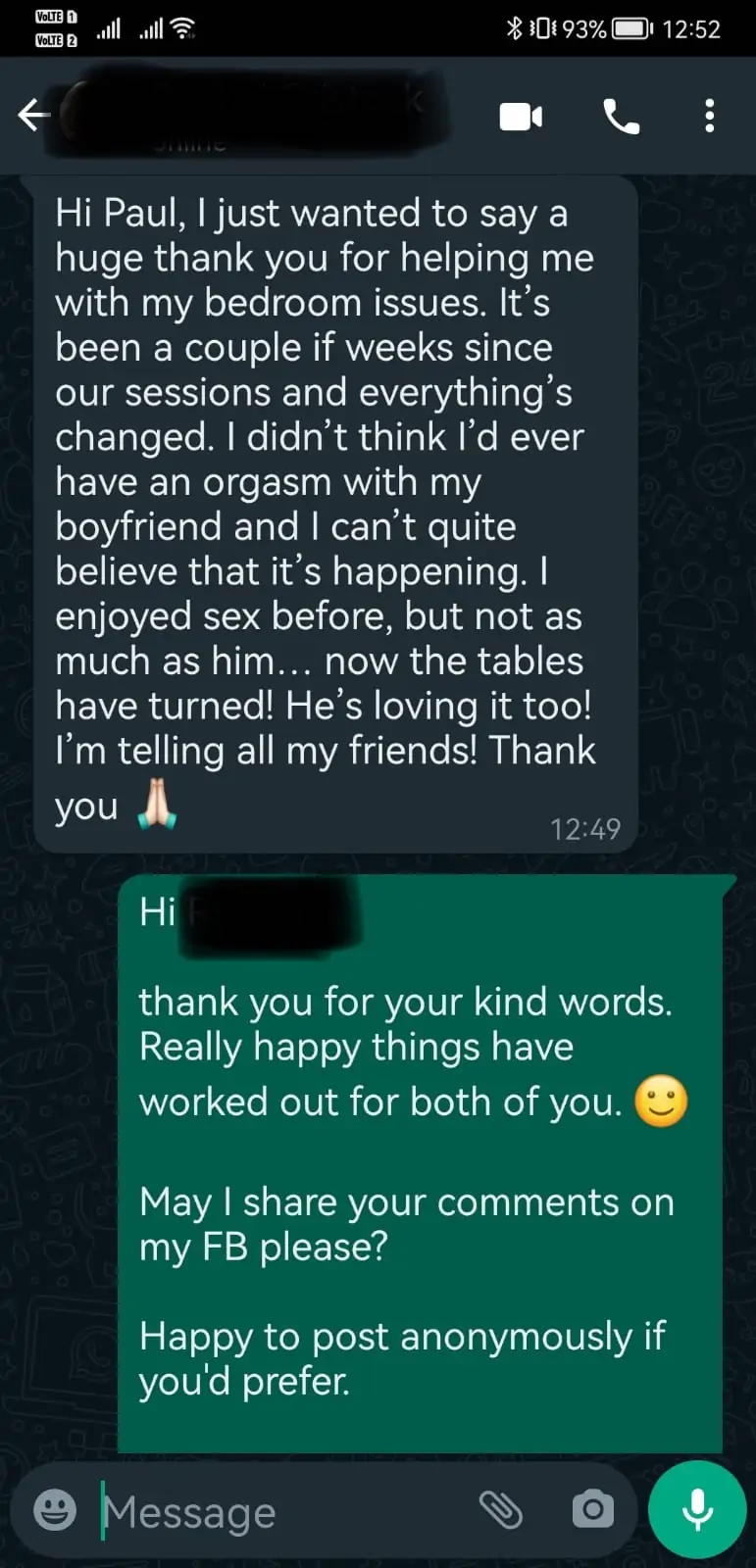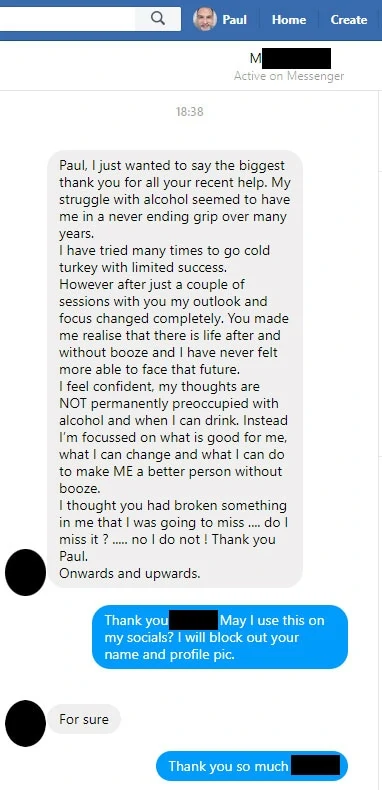 One of my favourite reviewers standing proudly next to the spider she caught in the bathroom when previously she couldn't even be in the same room as one!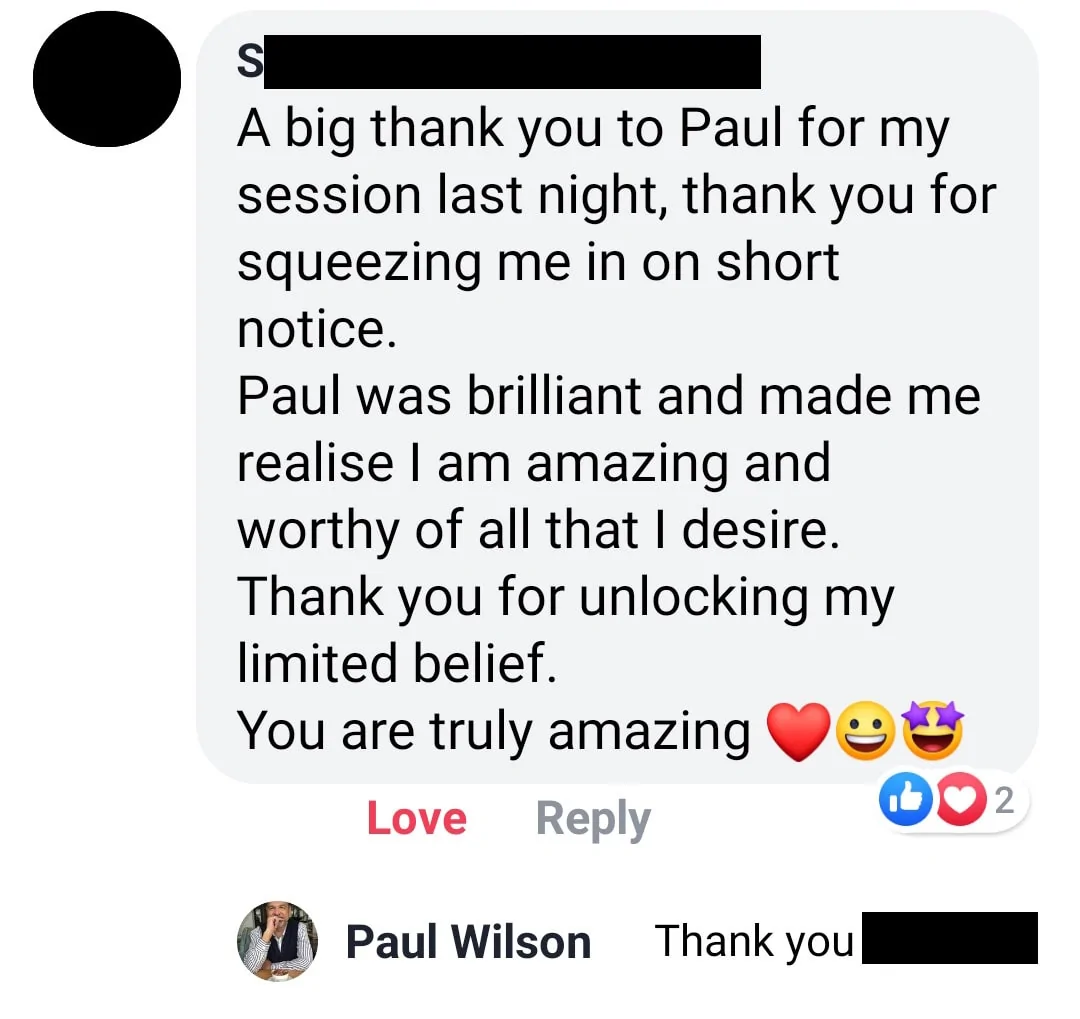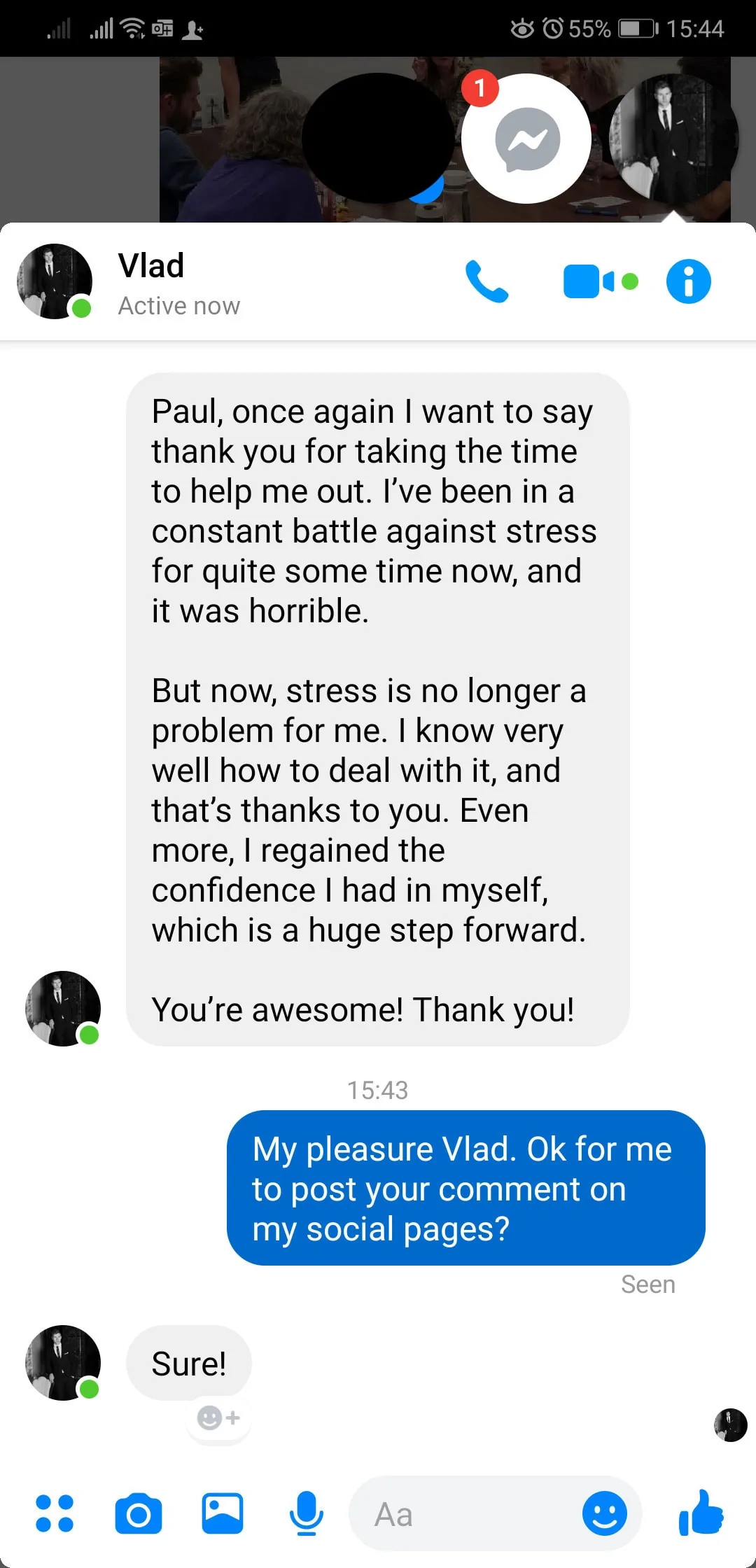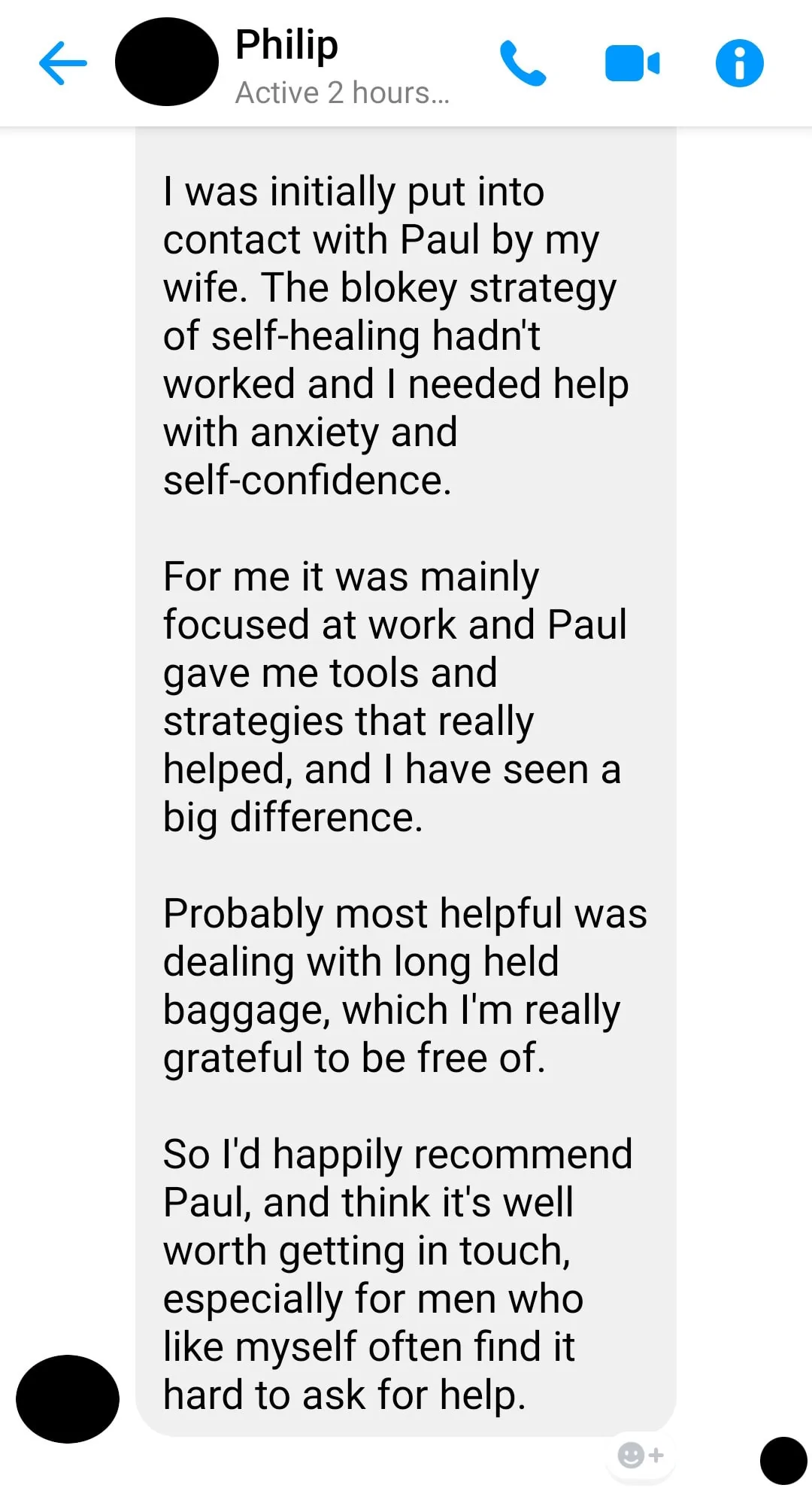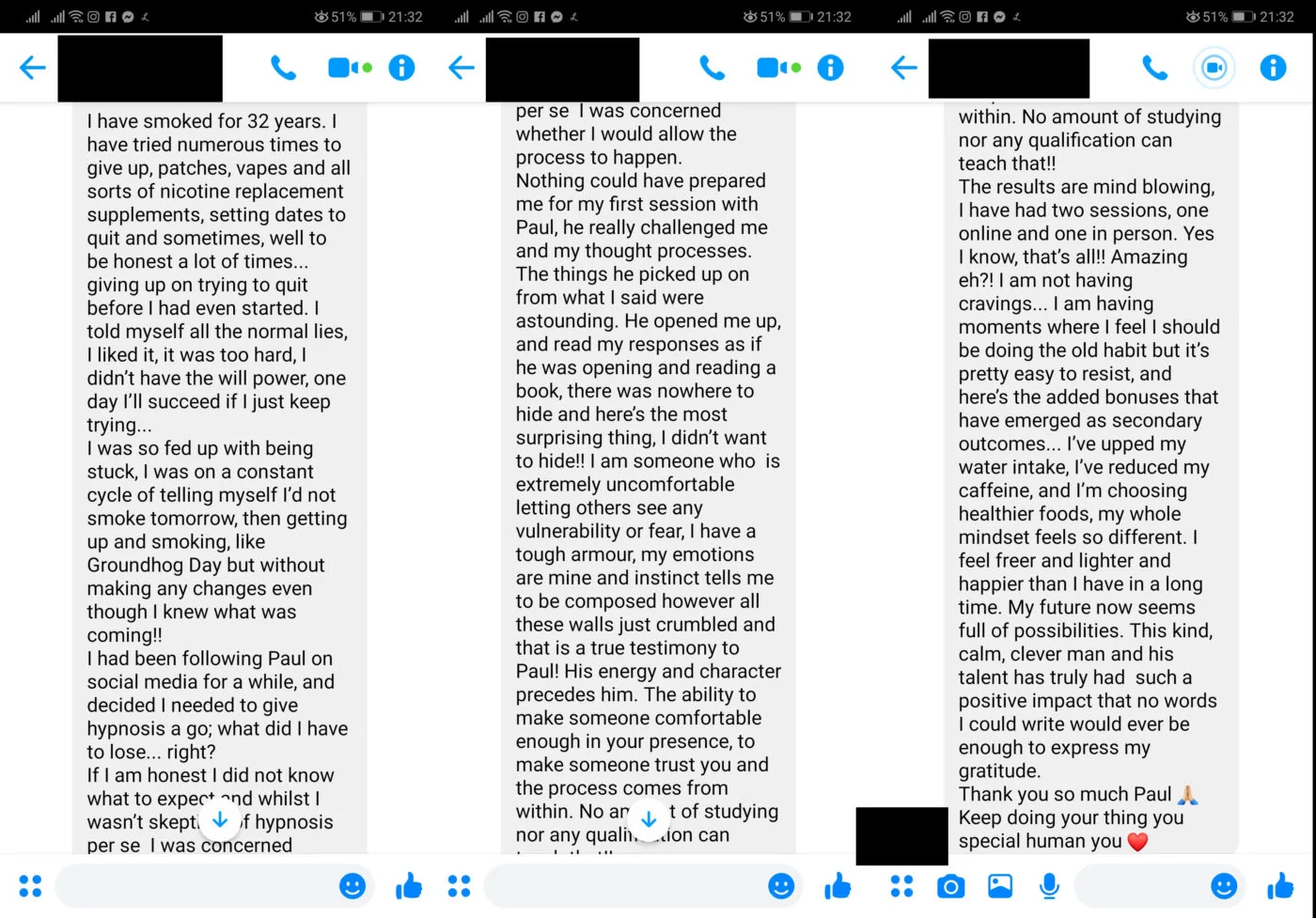 learn how I can help you.